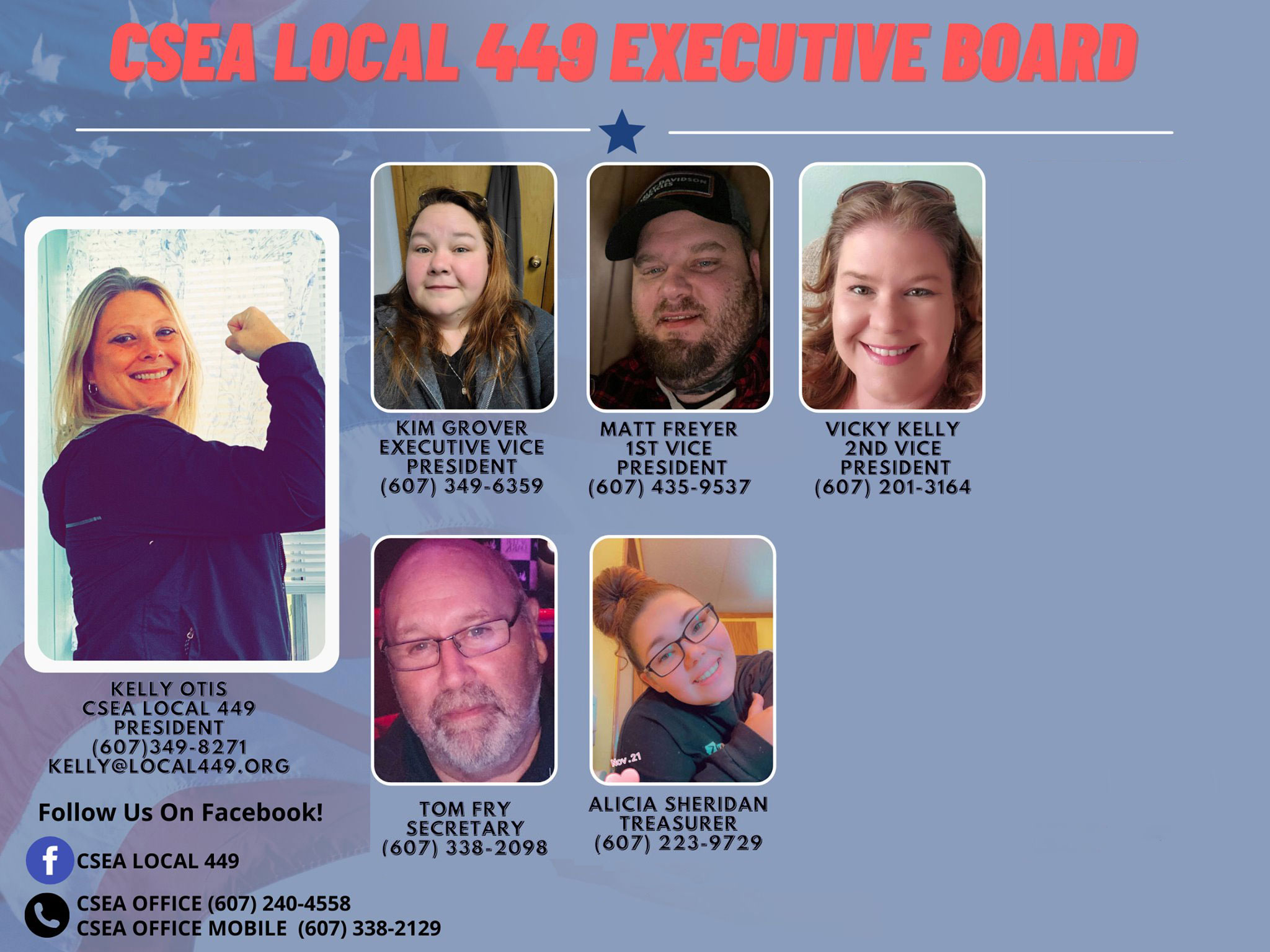 Welcome to CSEA Local 449!
Our local consists of 1500 members in six counties along the southern New York area. Rest assured that all officers and board have been trained in CSEA rules and regulations and can help to answer your questions.
We also ask that you take the opportunity to participate in the many workshops and training's offered by CSEA for knowledge and/or involvement. We hope you will enjoy and utilize this web site.
UPCOMING EVENTS
 Check out our Local Calendar to see what events are on the way!
No events Found. Please add Some events to your calendar.